Yesterday we visited Ben and Ilone in Klaaswaal, to see their Shiba pups. All four are adorable and extremely huggable.
I forgot my camera, so here a photo from
Ilones weblog
with Ben and the pups: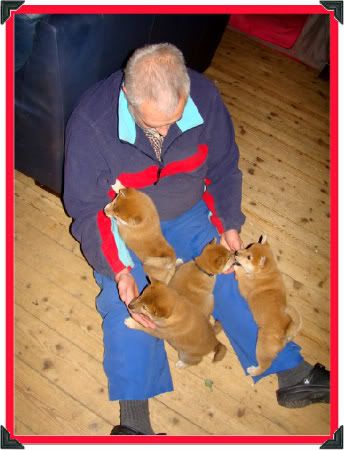 Demi (Xin-Feng's Demeter) was happy to see us again. Ilone had a nice surprise for us, a photo of Demi in chocolate, in honour of becoming a Dutch Youth Champion:
I was unaware that this was possible with chocolate! The (Dutch) creator of it is
Chocolaterie Robbertsen
.